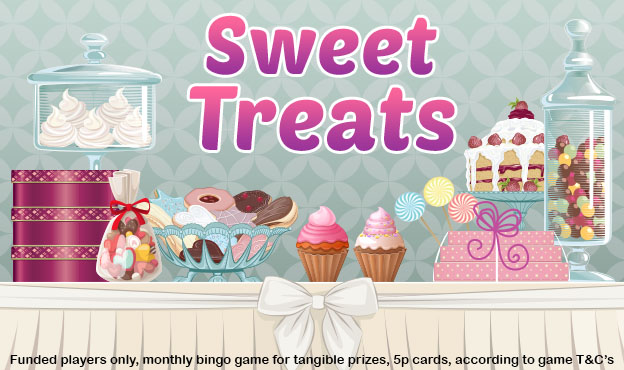 PLAY FOR SWEET TREATS!
Further T&Cs below apply
We're dishing out special, unique prizes in our Sweet Treats room on the 15th of every month! You could be playing for anything from cookbooks + cupcake makers, to bonuses + loyalty points. The game plays @ 9pm on the 15th, but you can pre-buy your tickets for just 5p. Keep an eye on our Facebook page to find out what this month's prize is...and good luck!